Prophet TB Joshua's Youtube channel closed after he delivered woman from "GAY/LESBIAN" spirit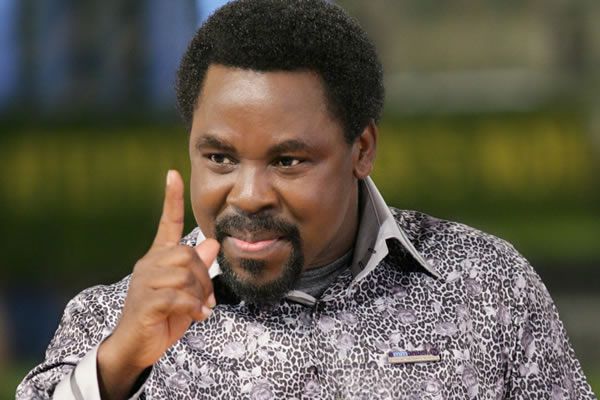 "Deliverance in Jesus' name," he shouts as Mary falls to the ground after several touches and slaps from the leader.
In another separate video, on a different day, Mary and her family went back to the church to give a testimony. "From a tender age I have always been masculine. The spirit grew in me. I tried fighting the spirit with my physical strength. That is why I came to the synagogue to seek deliverance. The spirit destroyed my life," she says in front of thousands of church attendees. Mary testified that she was now in touch with my feminine side.
"You are saying that right now your affection is towards the right direction?" he asks Mary, who nods.
OpenDemocracy claimed it is behind the closure of TB Joshua's YouTube account.
"Between 2016 and January 2020, the channel posted at least seven similar clips showing the charismatic Christian televangelist engaging in violent exorcism," they said in a statement."
TB Joshua has been carrying on with his church services in Nigeria despite the suspension of his channel, Emmanuel TV on YouTube. The channel had almost 2 million subscribers.
"What happened is a blessing. I want you to help me pray for Youtube," he said in response to the shutdown during a church gathering where congregants were receiving "new anointing water and a sticker
To be informed of the latest articles, subscribe: